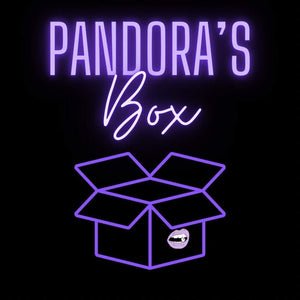 Helz Shelz Ltd
Pandora's box
Regular price
$77.00
$0.00
Tax included.
What could be in my magical Pandora lock box!!
Naturally, you'll have to get into my drawers before you make it to my box, so here's how it will work...
Pick a drawer number from 1-4 and the draw will contain a numbered key,  the key will open the same numbered Helz box... 
You get one chance to trash or treasure each box, but you cannot go backwards…
Win all sorts in here, from games to crystals, products and novelty goods, with the top prize being a trailer trash game or a mega ball!
---