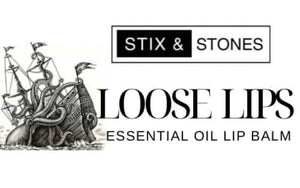 Helz Ltd
LOOSE LIPS - 169% Pure essential oil lip balm
Regular price
$9.00
$0.00
or make 4 interest-free payments of $2.25 NZD fortnightly with
More info
Tax included.
Treat your lips right with our 169% natural lip balm!
With our unique blend of natural ingredients and 100% pure essential oils, this lip balm will not only nourish your lips, it also comes with loads of potential added benefits!


 •Ylang Ylang ~ Is beneficial for the endocrine system, cardiovascular system, immune system, beautifying your skin while also relieving stress and depression.
•Orange oil. ~  Is great for lifting your mood and reducing stress, research has shown that orange essential oil has several benefits. Some examples include antimicrobial activity, pain relief, and anticancer properties.
• Strawberry Leaf~ Deeply moistures the skin without making it greasy and clogging the pores. It protects the barrier of the skin that helps restore smoothness and suppleness. It moisturizes chapped, dry, sensitive, cracked, flaky and mature skin.
•Bay Laurel~ Bay Laurel has many traditional medical uses. Leaves are used for the treatment of skin rashes, earaches, and rheumatism. 
• Rosewood~ A powerful tissue regenerator, it softens, embellishes, firms up the skin and removes stretch marks, wrinkles, eczema, acne and other skin disorders. It is an excellent lymphatic tonic. Rich in linalool, it has anti-infectious, anti-bacterial, anti-fungal and anti-viral properties, and reinforces immune defences.
•Osmanthus~  Osmanthus oil has been used as folk medicine for thousands of years. The extracts of Osmanthus fragrans flowers were reported to have various bioactivities including free radical scavenging, anti-inflammation, neuroprotection and antitumor effects.
---